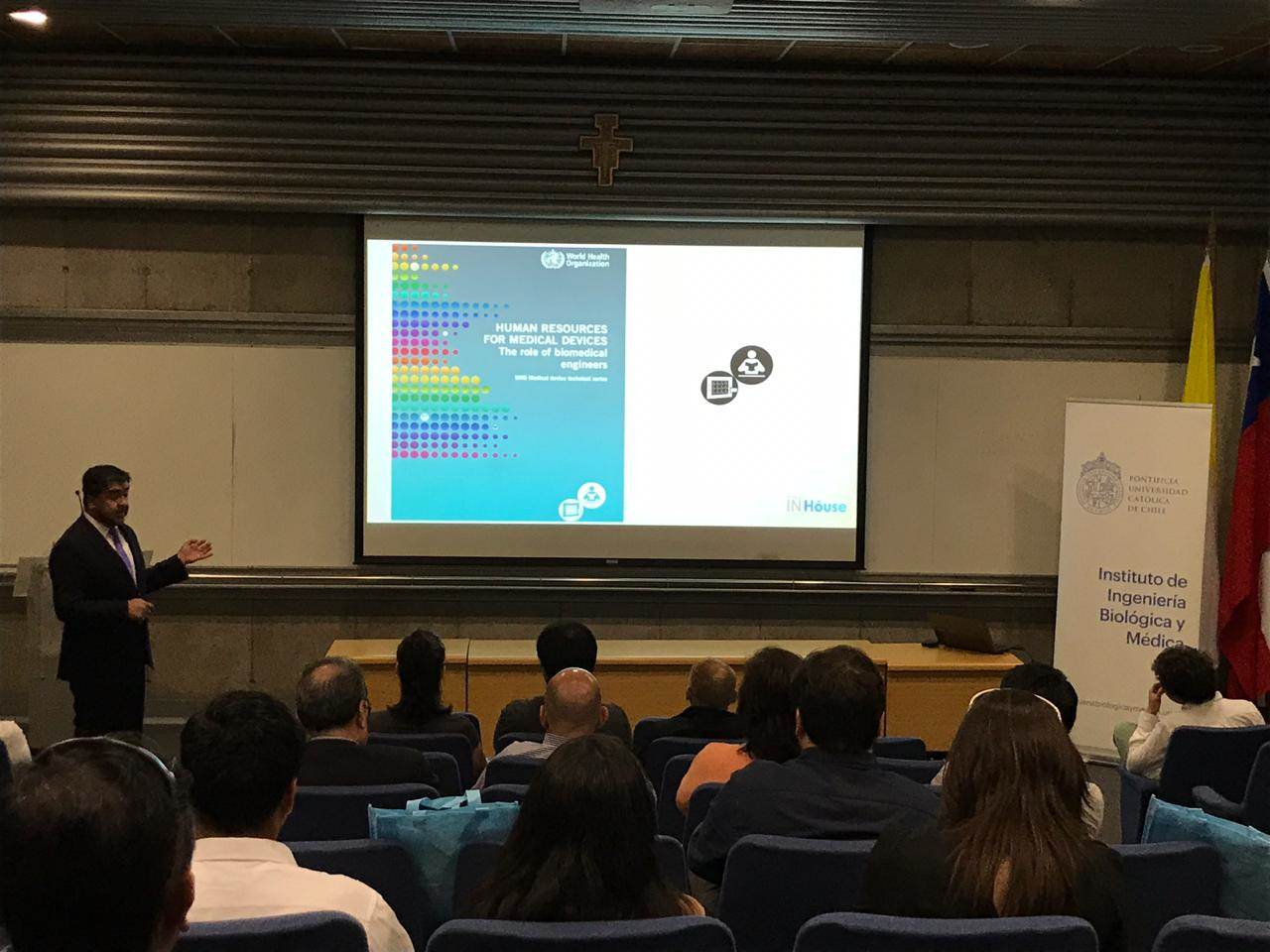 Global Clinical Engineering Day
Global Clinical Engineering (Global CE) Day is celebrated around the world on October 21st, and this year we'll gather for the 5th time in history! Here's how you can collaborate with our global efforts.
Host a Global CE Day Celebration in your City
With the help of your local Biomedical or Clinical Engineering Society, Asociation or Group, host an event to commemorate our daily efforts by sharing experiences and success cases with others.
Use the Global CE Day Proclamation (you can find it here) and Event Logos (you can ask for them by sending an email to info@ced.ifmbe.org) to create an invitation and share it with CE Professionals, Healthcare Stakeholders, and the Wider Public.
Make sure you send us the event details so we can publish them on our website. When your event is over, share with us pictures and videos so we can upload them as well.
Create and Share Clinical Engineering Content
Want to spread the message about what we do daily? If hosting an event is not possible, you can collaborate with Global CE Day by creating and sharing content that reflects the value of our profession.
You can write a paper, a blog entry, create a post for social media, an infographic, an image or even sit down with a healthcare stakeholder and interview him/her as a testimonial; showing how Clinical Engineers work with a healthcare stakeholder (director, manager, etc.) can make a huge difference! You can share this content in our social media channels:
-Website: https://ced.ifmbe.org
-Facebook: https://www.facebook.com/cedifmbe
-Twitter: https://twitter.com/cedifmbe
-LinkedIn: https://www.linkedin.com/company/cedifmbe
-Instagram: https://www.instagram.com/ced_ifmbe
Check the Global CE Day Website
Want to know more about our annual celebration? Go to the event website and find out more on how you can help us celebrate this year:http://global.icehtmc.com/